UpRooM, our Mixed Reality-based collaborative solution to tackle the impact of the global health crisis on enterprises and remote working environment.
The business world has changed by leaps and bounds over the past few years, and the recent dynamism that drives the market economy is turning out to be the most conceivably fierce for future organizations.
The global pandemic sparked by covid-19 coronavirus elicited a hasty transformation for businesses and their overall activities in a world plunged in social isolation, environmental stakes and social responsibility. Developing strong and efficient remote collaborative processes save money on travel and hardware costs, lighten the carbon footprint, and limit the risk of spreading diseases.
Enterprises has started to rethink the very foundations of their operation models, shaking up their working methods to support remote work. Virtual collaborative workspaces for product-design, agile project management, brainstorming and visual meetings represent the core of UpRooM, a solution delivered with the intent to foster innovation throughout collaboration, wherever teams might be working in multi-sites global organizations.
In regards of the actual sanitary situation, both collaborative working environment and collective intelligence are now up for debate more than ever. According to the latest international news published by LCI on April 15, at least 185 countries and territories have reported cases of COVID-19. The majority of them closed their borders, and many cities across the world went on lockdowns. The entire economy wasn't prepared to handle the coronavirus crisis.
In response to this striking change, companies have been forced to encourage their employees to work from home and deliver online meetings in order to prioritize the health and safety of their workforce and communities. Teleworking has become the obvious solution to process work, but still limited on the tools and technologies to favor a complete remote working environment.
The shift to remote work is the most rapid business transformation that companies are experiencing by these times and will experience in the upcoming years. Collaboration cannot be at risk because, if collaboration is at risk, then not only productivity is threatened, but the whole business, even if the right people are employed. In other words, we don't want remote work to affect productivity and the needs of corporations or collective intelligence.
Different initiatives have been empowering collective intelligence to survive the crisis, such as developing platforms that support enterprise for creating virtual work environment. As an example, one can mention a study published on March 2020 by Nesta Foundation, an open COVID19 community made available by 3DExperienceLab for all users from around the world to rapidly work on solutions during the pandemic. Collective intelligence is the key for success.
At a large scale, global collaboration implies a change not only in the way people work, but also in the way corporations rearrange their business, limiting travels and expenses, reducing the carbon footprint in a new conscience of the planet and the impact of their business on environment. This phenomenon is probably meant to last, long after the COVID-19 crisis.
The implementation of remote work plans, and strategies should become the top priorities to maintain an efficient work environment. The right technologies for collaboration must be identified. the struggle is around delivering solutions that offer the same level of comfort and productivity as given within a physical workspace, while leveraging collective intelligence and developing a strong workplace culture, even in a virtual mode.
UpRooM, built under an agile perspective, breaks the barriers for collaborative work and offers a complete virtual environment for your meetings, trainings, and Innovation Project management.
Our solution will assist you to promote excellence and create a flexible workspace suitable to rapidly respond to changes. More importantly, it allows you to leverage the maximum potential of collective intelligence to innovate and create projects that deliver value within a virtual working environment.
Would you like to know more about UpRooM and how it will benefit your organization during and after the crisis? Our team will be pleased to answer all your questions.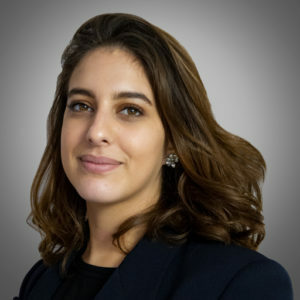 Dora Ouederni
UpRooM
[button-icon theme= »primary » label= »Contact Dora to request a demo  » title= » » link= »mailto:dora.ouederni@astrakhan.fr » target= »_blank » icon= »fa-envelope-square » icon_position= »center »]