Regenerative Enterprise
Why do we need regenerative enterprises? Our economic system is in crisis. It is probably because it has failed to meet the requirements for its own success, which consist in operating in a healthy environment and social framework. Six of the nine planetary boundaries that keep our planet's systems in balance are now exceeded. After several decades of social progress, inequality is rising again.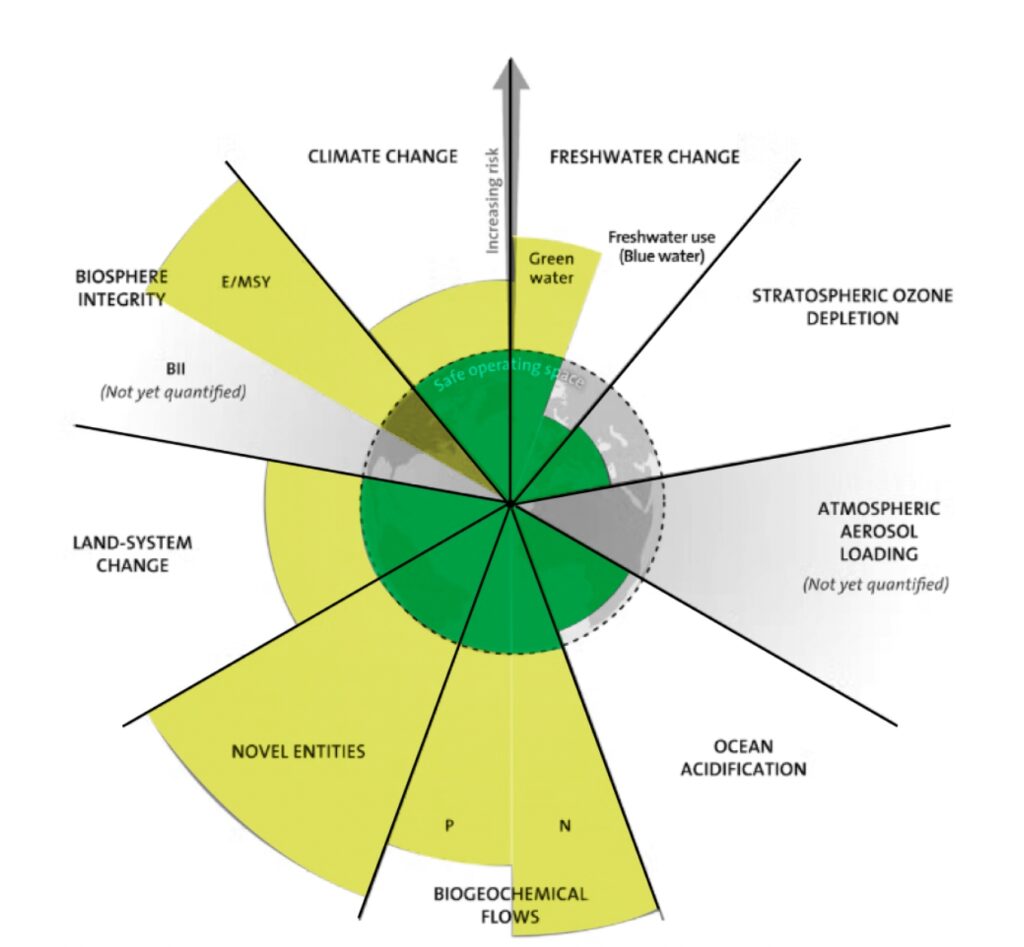 WHAT IS A REGENERATIVE ENTERPRISE?
Regenerating means going beyond reducing or neutralizing negative impacts and seeking to generate net positive impacts for ecosystems and society. Regenerating means putting life and living beings, both human and non-human, at the heart of every action and decision. This means constantly asking, « Will this decision support or hinder both human and non-human life? Does it help the living world to be the best it can be? » By introducing a specific organizational model or management practice, are we empowering team members to feel fully alive and to express their unique talents, creativity, and natural tendency to get involved and find solutions to everyday problems?
Astrakhan's Actions
From this observation was born Astrakhan's purpose: to become a committed and agile consulting company that aims to help companies transform and use technology (data and IS) to work for the common good, i.e. to focus on the essential and to reconnect with human wealth.
The Astrakhaners are committed to designing, developing and optimizing the organizations and information systems of their clients, while ensuring that they respond to a need and not a desire. By making their clients aware of the environmental problems related to digital technology, our consultants create the first step towards digital sobriety.
Counting what matters means learning to manage positive and negative externalities with all stakeholders.
In concrete terms, it means:
• paying the stakeholders in the value chain fairly,
• correlating the management of internal performance with financial, social and environmental impacts
• sharing innovations, publications, know-how and skills.
This is also done through skills sponsorship on regenerative projects led by Astrakhaners: the director of Astrakhan France, Alexandre Chrétien, is also a co-founder of the Convention des Entreprises pour le Climat (CEC), a French support program to accelerate the ecological transition of companies. With the support of the CEC, he was able to establish a new roadmap for Astrakhan, which now aims to become a regenerative enterprise by 2030.
Astrakhan is working to develop cooperations with partner editors for a more sustainable offer and to make a coalition with its customers, suppliers and subcontractors to encourage employees to play an active role in the transition:
• sharing impact objectives according to the decarbonization strategy,
• evaluating the variable remuneration of certain employees according to CSR criteria,
• freeing up time for regenerative projects, etc.
Finally, we are currently designing a « Digital Sobriety » audit matrix to assess the state of an information system and measure its potential progress margins.